Leme takes over world No. 1 ranking in Sioux Falls
By : Justin Felisko
April 07, 2019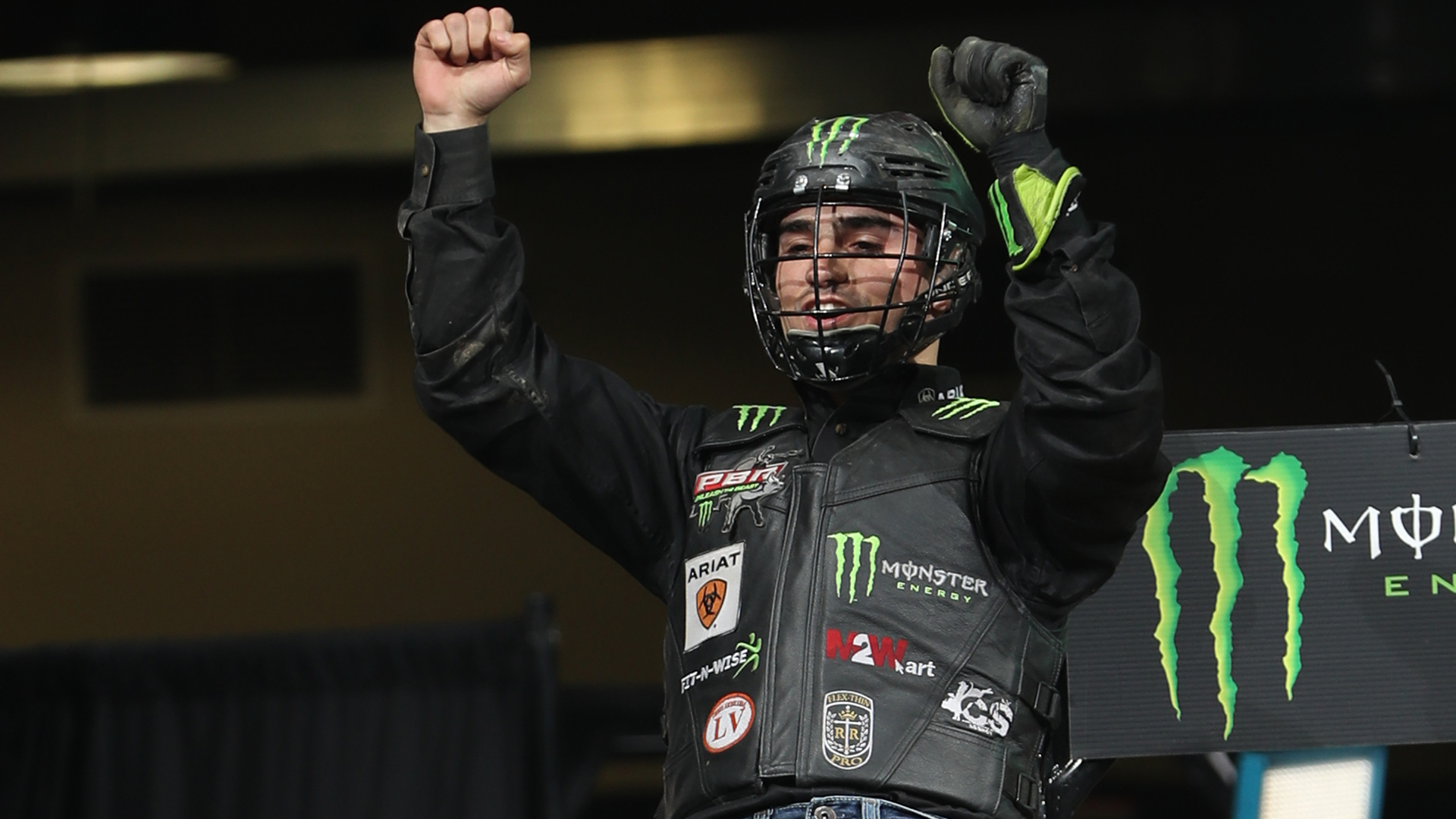 SIOUX FALLS, S.D. – There is a new No. 1 bull rider in the world and he goes by the name of Jose Vitor Leme.
Leme used three consecutive round wins, highlighted by his 92-point ride on Cochise in the championship round, at the First PREMIER Bank PREMIER Bankcard Invitational this weekend to usurp Chase Outlaw for the world No. 1 ranking.
The 21-year-old was sensational in Sioux Falls despite bucking off Cool Customer (6.49 seconds) in Round 1.
Leme bounced back by winning Rounds 2, 3 and the championship round with 90.25 points on Medicine Man, 89.25 points on Losing Control and a season's-best 92 on Cochise.
He is the first rider since Austin Meier (2012 - Philadelphia) to win three rounds at a regular-formatted, premier series event (not including the PBR World Finals).
Leme is the first since Kody Lostroh (2009 Billings) to win three rounds at a premier series event & not win the event. Leme went 3-for-4 this weekend. Lostroh was 4-for-4 when he finished second in Billings to Michael Manes.
The 2017 Rookie of the Year heads into next weekend's Billings Invitational, presented by Cooper Tires, 279.16 points ahead of Outlaw.
"It's a really amazing sensation, just kind of halfway to a dream come true, being No. 1," Leme said with the help of Paulo Crimber translating. "That means I did my job, and that's what I came here for. Coming out No. 1, that means I did a good job and got where I need to be."
Coincidentally, this is the first time Leme has been ranked No. 1 in the world standings since New York when he rode Cochise for 91.25 points to win the season-opening 15/15 Bucking Battle.
This is also the latest in a season in which Leme is the No. 1 bull rider in the world.
"In the beginning of the year, I was No. 1," Leme said. "I'm going to hold onto it now."
Leme joins 2017 World Champion Jess Lockwood and Outlaw as the only three bull riders to have held the No. 1 ranking following a UTB event this season.
Leme had actually wanted to select reigning World Champion SweetPro's Bruiser in the championship round, but Ryan Dirteater took him with the pick before Leme, who held the No. 3 pick.
"He was my second pick," Leme said. "But Cochise is an excellent bull. He's just fantastic. Every time somebody rides him, it's always over 90, and every time I have a chance to pick him, I will do it."
Bruiser bucked off Dirteater in 5.9 seconds.
Leme's ride on Cochise also gave him a PBR-high eight round wins on the Unleash The Beast.
If not for Mason Taylor's 4-for-4 performance in Sioux Falls, Leme could have had a 539-point lead atop the standings.
Leme, who began the weekend ranked No. 4 in the world, also was less than a second shy of winning the 15/15 Bucking Battle aboard Bezerk on Saturday.
Regardless, Leme still can leave the Denny Sanford Premier Center satisfied with his three round wins and second-place finish (540 world points).
"This event was really, really, for me, (important for me) to be No. 1, because the bulls I drew, those are the bulls I like to get on and I know when you ride them it's going to be a bunch of points," Leme concluded. "The first day I got bucked off, but it was kind of my mistake, and after that I just got everything back in a groove and finished really strong. I think that was just God's plan for me, to come to this event and have that result."
Follow Justin Felisko on Twitter @jfelisko