Heartbreak Kid posts 30th consecutive buckoff
By : Justin Felisko
April 07, 2019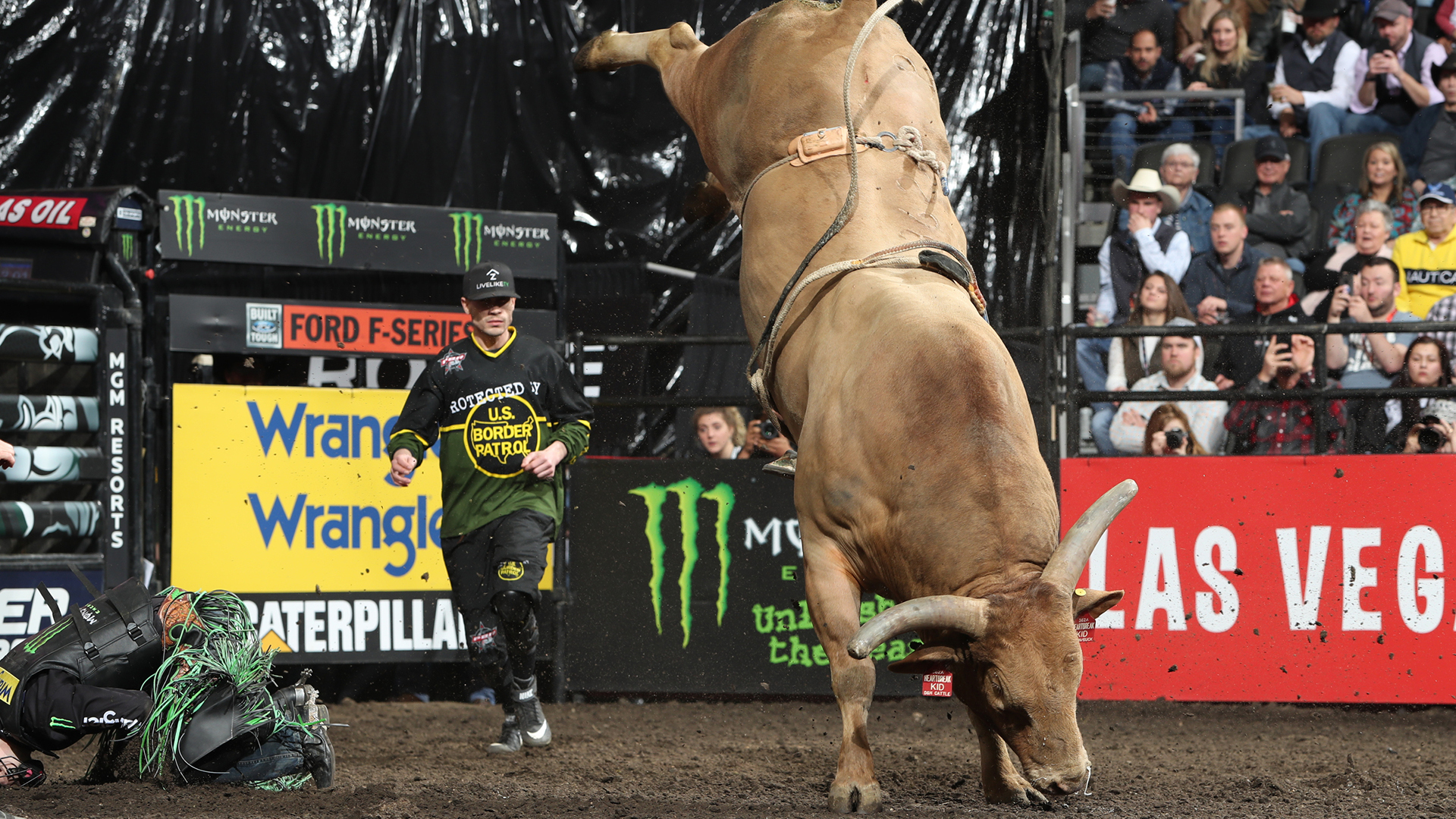 SIOUX FALLS, S.D. – H.D. Page is not one to talk about buckoff streaks. In his mind, the bull-rider-turned-stock-contractor knows that it is only a matter of time before one of the best bull riders in the world shows one of his bulls the business.
"You don't ever brag on one because someone will crack them as soon as you do," Page said Saturday night inside the Denny Sanford Premier Center.
Page had just watched Heartbreak Kid improve to 30-0 on the PBR's premier series by bucking off Cannon Cravens in a brief 3.01 seconds.
Cravens thinks he may have been beat even before he slid up in the bucking chute.
The 18-year-old had already began the First PREMIER Bank PREMIER Bankcard Invitational in Sioux Falls, South Dakota, 0-for-2 and that was weighing on his mind.
"I was aggravated before I even got on him," Cravens said. "I fell off two right before the buzzer and that aggravates the hell out of me. I mean, I was fired up and ready for him, but I was a little fired up and I should have just calmed myself down and thought about riding him.
"He was a little trashy, but he didn't feel too bad at all or strong. I look forward to getting on him again."
Heartbreak Kid was marked 44 points for his 50th consecutive buckoff at all levels of competition, but Page was not thrilled with his bull's out.
"I wasn't crazy about his out to be honest," Page said. "He bucked him off and that is kind of his deal."
Heartbreak Kid is now one buckoff behind Bad Touch for the most consecutive buckoffs on the premier series.
"It is something to talk about but not really (something I focus on)," Page said. "They are going to ride them all if we keep bringing them. One of them guys is going to have a good day, and them bulls are going to stump their toes. Or one of them guys is going to ride them on their best day.
"I have been doing this for a long time and I never had one that is unridden."
Follow Justin Felisko on Twitter @jfelisko