Home sweet home working for Triplett
By : Justin Felisko
April 06, 2019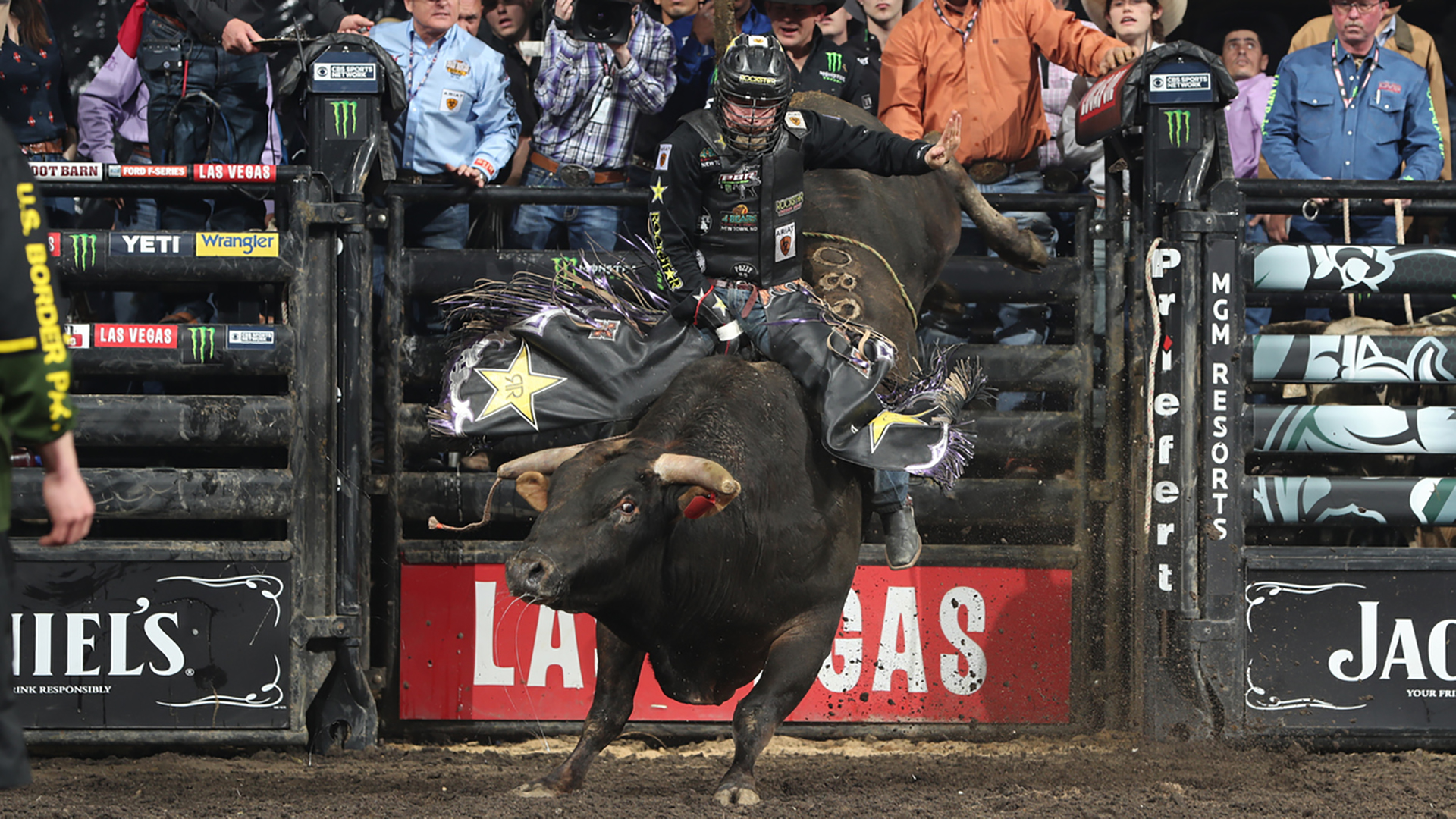 SIOUX FALLS, S.D. – Matt Triplett woke up around 9 a.m. on Friday morning in his own bed in Sioux Falls, South Dakota.
Triplett then walked downstairs to kitchen and made himself three eggs over easy and a side of wheat toast.
The 27-year-old knew he had a big night ahead of him with Round 1 of the First PREMIER Bank PREMIER Bankcard Invitational set to begin in 11 hours.
Triplett's fiancée, Cierra, is from Sioux Falls and Triplett had recently moved to the South Dakota city permanently last month.
Therefore, Friday was one of the most laid-back gamedays Triplett has had in his seven-year career.
"This is the first event that I have been able to sleep at home for," Triplett said. "Billings (Montana) is about eight hours from my (hometown). This is actually really nice."
Triplett took his morning easy, relaxing around the house and mentally preparing for his matchup against Safe Bet.
The five-time PBR World Finals qualifier then got on his Buckrite machine for 10 minutes around 1 p.m. to get his hips firing and loose.
Around 5 p.m., Triplett got in his car and went to go pick up world leader Chase Outlaw at the Hilton Garden Inn Sioux Falls Downtown before heading over to the Denny Sanford Premier Center.
The change of pace for the Columbia Falls, Montana, native, paid off too as Triplett finished Round 1 tied for fourth place with Luciano de Castro (85 points on Springer Mountain) by riding Safe Bet for 85 points.
"This is a kid that I expect to see storm up those standings," 2002 World Finals event winner and RidePass analyst J.W. Hart said. "I thought he was going to win the event last week in Tacoma when he picked Spotted Demon. I thought he was going to ride him all day long, but he kind of got out from under him. But you know what, he didn't let it other him, and this week he picks up where he left off there. I look to Matt to storm up those standings."
Triplett picked up 35 world points, and he will head into his Round 2 matchup against Quick Fire (3-0, UTB) ranked 12th in the world standings.
It is a drastic change from two events ago when Triplett began the Caterpillar Classic in Kansas city, Missouri, ranked 46th in the world.
Triplett has since gone 4-for-7 to pick up 490 world points and move up 34 spots in the standings.
"I feel like it is the same if you are on the cut or not," Triplett said. "You have to come here knowing that you are going to win. If you don't, you might as well just stay home.
"The goals change. That is about the only thing. Instead of saying I am going to get into the Top 35 this week, it is more or less I am going to get up into the Top 5 and get to No. 1. I have to do what it takes to keep climbing the ladder."
Fans can watch Round 2 Saturday night live on CBS Sports Network and RidePass at 8 p.m. ET
Triplett has plenty of support in Sioux Falls this weekend.
He bought about 30 tickets for the event, but he also estimates that he probably has about 100-150 friends or family in attendance.
Some riders admit it can be distracting having so many friends and family at an event.
However, Triplett seems to thrive in front of local crowds.
Triplett won the Sioux Falls event two years ago, and he is a combined 11-for-24 (45.83 percent) in Sioux Falls and Billings.
"It is kind of like Vegas," Triplett said. "The more people you got, the louder it gets. That is when the hair stands up on the back of your neck, so when it comes in big moments with a lot of people to watch, it gives me a lot of momentum to do a lot better and try a lot harder and do good for the people that watch me."
Follow Justin Felisko on Twitter @jfelisko