Smooth Operator extends lead in YETI World Champion Bull race
By : Justin Felisko
March 31, 2019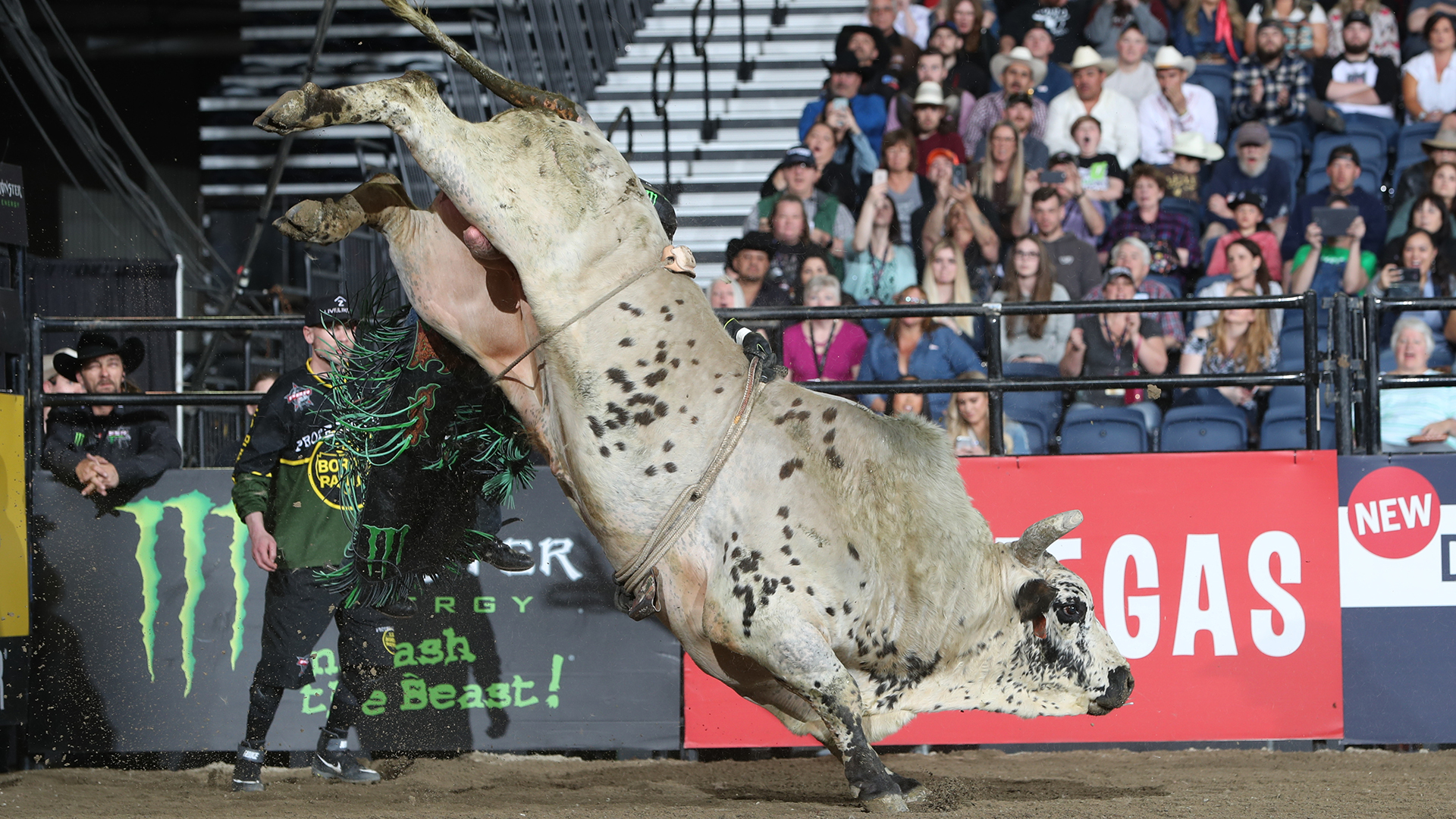 TACOMA, Wash. – Cannon Cravens has heard all of the chatter about Smooth Operator.
Some riders say Smooth Operator is scary, while others have said he is one you should want to get aboard and look to be a lot of points on.
The 18-year-old bull rider, who grew up idolizing two-time World Champion J.B. Mauney, wants to one day be a dragon slayer just like his childhood hero.
However, Sunday was not going to be that day.
Smooth Operator made sure to give Cravens a 46-point licking during the championship round of the Tacoma Invitational, presented by Cooper Tires, instead of a 90-point ride.
Cravens tried his best to match Smooth Operator pound for pound, but the Porum, Oklahoma, bull rider instead became a pillow against the No. 1 bull in the world when Smooth Operator ripped him to the side at 5.62 seconds.
"He just kept getting stronger and stronger, and I just got weak and just quit moving, but I'll damn sure pick him next time," Cravens said. "I just started sitting down waiting on above him and shouldn't have done that. I thought if I kept riding, I had him all day."
Smooth Operator's 46-point bull score pushes his World Champion Bull average to 45.42 points, which is tops in the PBR.
The score was also led to Smooth Operator being named the YETI "Built For The Wild" bull of the event.
Reigning Stock Contractor of the Year Chad Berger believed Legit (45.5 points for bucking off world No. 1 Chase Outlaw) was actually ranker than Smooth Operator on Sunday, but he was still proud of the bovine's effort against a confident and upcoming bull rider.
"That kid rides good into his hand," Berger said. "When he picked him, I knew it was a very good chance he might ride him if he got tapped off. And he got tapped off, but that bull just got stronger as he went."
1995 Rookie of the Year and RidePass analyst J.W. Hart loved seeing Cravens step up and attempt to ride Smooth Operator.
"Cannon tried to stick it on him," Hart said. "Cannon was just a little bit behind. I would venture to say that Cannon has never been on a bull that rank in his life. You've got to get on them to say that you've been on them that rank, and I commend him for picking him, but I don't think he was expecting as much whip as he got put on the end of his arm. Next time I bet he gets even closer to riding him, because that kid rides really good into his hand."
Cravens said he will be okay for next weekend's First PREMIER Bank PREMIER Bankcard Invitational in Sioux Falls, South Dakota, after getting thrashed about by Smooth Operator following the buckoff.
The rookie bull rider had a few hairy moments as he got hung up before U.S. Border Patrol bullfighter Cody Webster stepped in to break Cravens free.
"No, that was sketchy. I was a little scared there," Cravens said. "I'm glad we got these good bullfighters here to get me undone. But it worked out."
Smooth Operator may have bested him in Tacoma, but Cravens will be ready for a rematch in the future.
"I look up to J.B. (Mauney), and if you're going to be the best, then you've got to pick and stay on the best," Cravens said. "I ain't going to come and tool around and pick a has-been to stay on and win an event.
"I want everybody to be talking about it."
Follow Justin Felisko on Twitter @jfelisko