Vieira: 'Last week I bucked off two bulls straight. I was angry'
By : Justin Felisko
March 31, 2019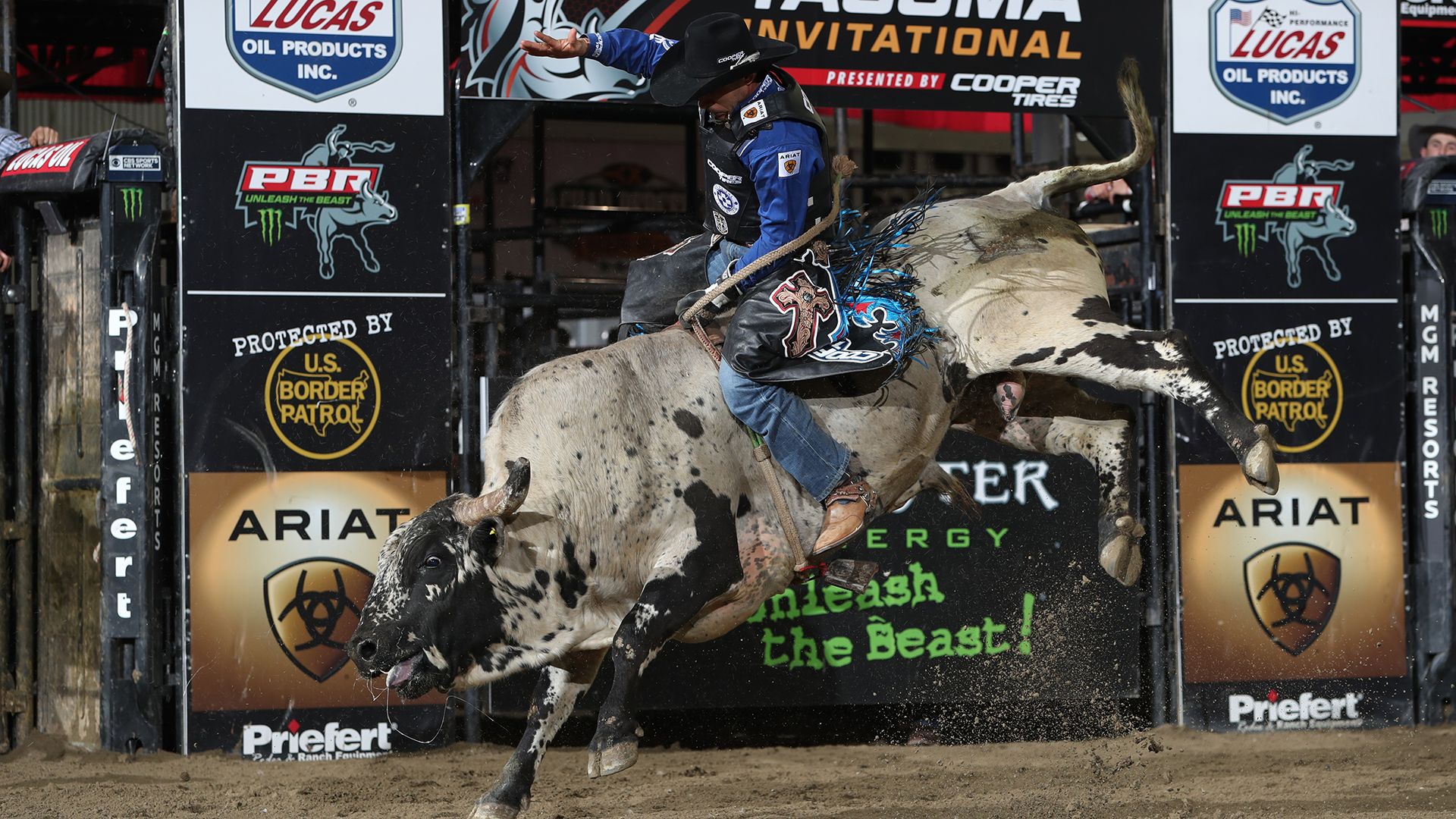 TACOMA, Wash. – Joao Ricardo Vieira left Kansas City, Missouri, last weekend angry with his 0-for-2 performance.
The No. 3 rider in the world standings, though, also understands that there will be moments throughout the season where things will not go his way.
The biggest key is bouncing back the following week to avoid falling into any sort of slump.
Vieira did just that on Saturday night, riding Tykro Pound Sand for 84.25 points to finish Round 1 of the Tacoma Invitational, presented by Cooper Tires, tied for ninth place with Tanner Byrne (84.25 points on Acting Crazy).
"I had a good draw. It worked out good," Vieira, who previously rode Tykro Pound Sand for 81.75 points at the 2018 PBR World Finals, said.
Vieira earned no points toward the world standings, but he was the only rider in the Top 10 of the world standings to pick up a qualified ride Saturday night at the Tacoma Dome.
World leader Chase Outlaw was bucked off by Budakon in 4.04 seconds.
"I don't see the other guys," Vieira said. "I see just me. Last week, I bucked off two bulls straight. I was angry. I went back home and worked more hard.
"I am back this week looking to not buck off."
There were 12 rides in Round 1.
Vieira trails Outlaw by 177.5 points in the world standings heading into his Round 2 matchup against Humdinger.
"I have a good bull," Vieira said. "He is honest to the left, and he will be good practice."
Fans can watch the conclusion of the Tacoma Invitational on CBS Sports Network at 8 p.m. ET and on RidePass at 4:45 p.m. ET.
Vieira is 17-for-29 (58.62 percent) with two event wins and a 90-point ride.
The 34-year-old has not bucked off more than three bulls in a row since beginning the season 0-for-4.
Vieira has bucked off three straight only two times since then.
"It is important you stay on the bulls, get points and keep score," Vieira said. "This is a long trip. You need to keep coming and ride better. All the times you don't have luck one week. The next week you have to get your mind positive to keep riding."
Follow Justin Felisko on Twitter @jfelisko