Pacheco says his back is just sore; Jesus injures groin in Tacoma
By : Justin Felisko
March 31, 2019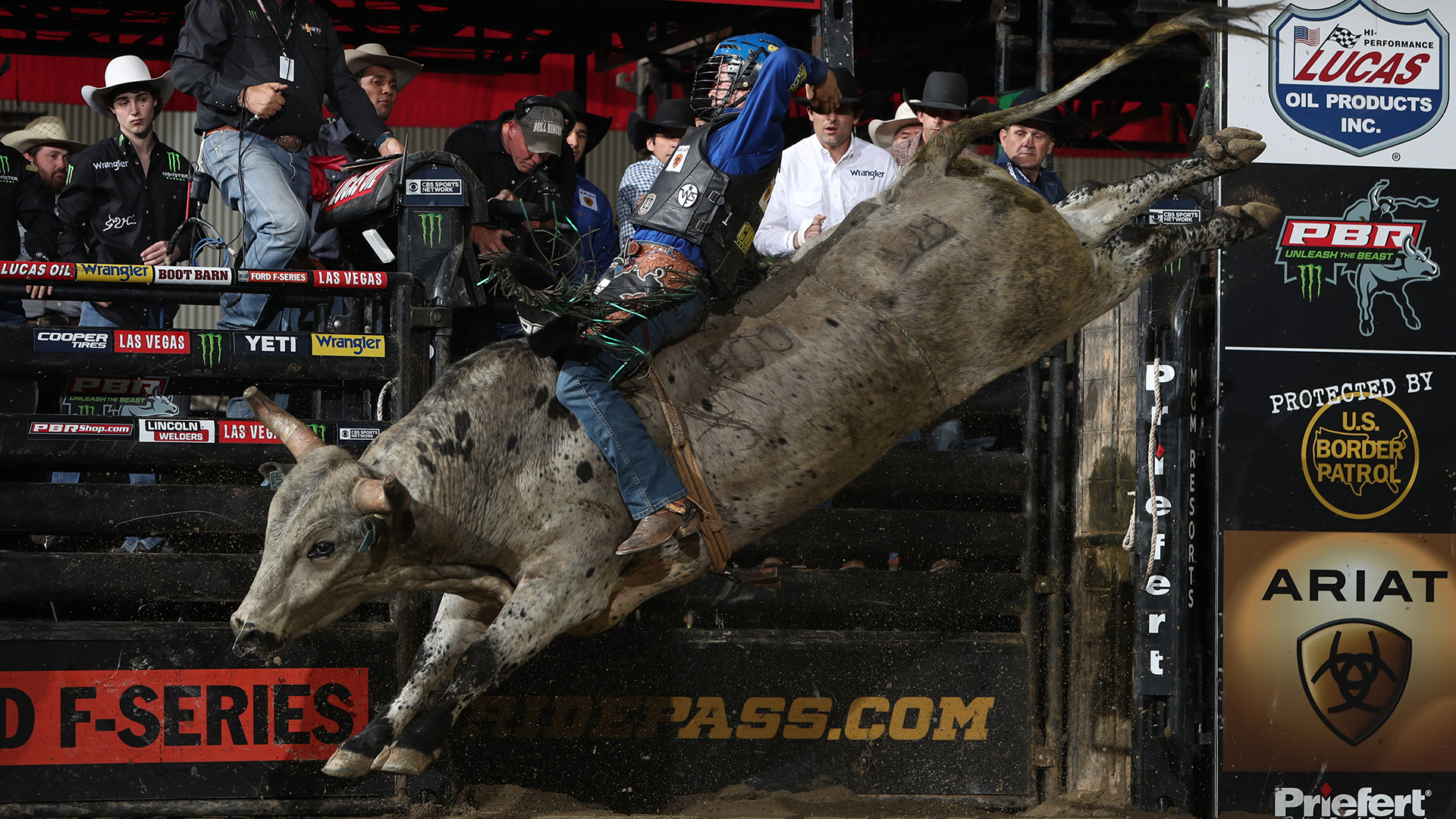 TACOMA, Wash. – Reigning World Champion Kaique Pacheco was quick to brush off any concern Saturday night at the Tacoma Invitational, presented by Cooper Tires, after he gingerly stood up following a buckoff against Morning Wish.
Pacheco hobbled back to the bucking chute and hung his head before three-time World Champion Silvano Alves put his arm around him.
It was déjà vu all over again for Pacheco.
Twenty-four hours before he arrived in Tacoma, Pacheco had ridden two practice bulls at home in Decatur, Texas. Pacheco had landed on his lower back following one of the rides.
"I just landed wrong," Pacheco said. "Got on two practice bulls, rode them both."
The same thing happened on Saturday night at the Tacoma Dome when he was bucked off onto his back by Morning Wish in 5.39 seconds.
"It didn't hurt (riding)," Pacheco said. "Just when I landed in that same spot."
He did head back to the PBR Sports Medicine room, but he said later in the evening that he would be fine for Championship Sunday.
"Yes sir. Just a little ice and stretching," Pacheco said. "I am not injured. I am sore."
He was hoping to rekindle his 2018 performance at the Tacoma Dome.
The 2015 Rookie of the Year turned around his season in the Pacific Northwest last year by winning the Tacoma Invitational with an 88.25-point ride on Indian Medicine, kick-starting his march to the world title.
Pacheco is once again struggling in 2019. He is 3-for-12 and sitting 91st in the world standings.
The 24-year-old has bucked off six consecutive bulls on the Unleash The Beast and eight in a row overall.
Pacheco takes on Not My Child in Round 2.
Fans can watch the conclusion of the Tacoma Invitational on CBS Sports Network (8 p.m. ET) and on RidePass (4:45 p.m. ET).
"I'm feeling good," Pacheco said. "Just (try to) make the same thing. Work and ride my bulls. It happens. Sometimes you stay at the top. Sometimes you ride good, sometimes not."
LEADING ROOKIE OF THE YEAR JESUS INJURES GROIN
Meanwhile, leading Rookie of the Year contender Cody Jesus had to be helped to the PBR Sports Medicine room after being bucked off by Short Pop in 1.97 seconds.
Jesus – the No. 7 rider in the world standings – immediately motioned for help once he stood up.
According to Dr. Tandy Freeman, Jesus strained his left groin and is doubtful for Round 2.
Fellow rookie Dylan Smith is probable for Round 2 per Freeman after he bruised his left foot when he was stepped on by Blackberry Smoke in 7.42 seconds.
Follow Justin Felisko on Twitter @jfelisko