Quaresima brings soccer background to Unleash The Beast
By : Justin Felisko
February 16, 2019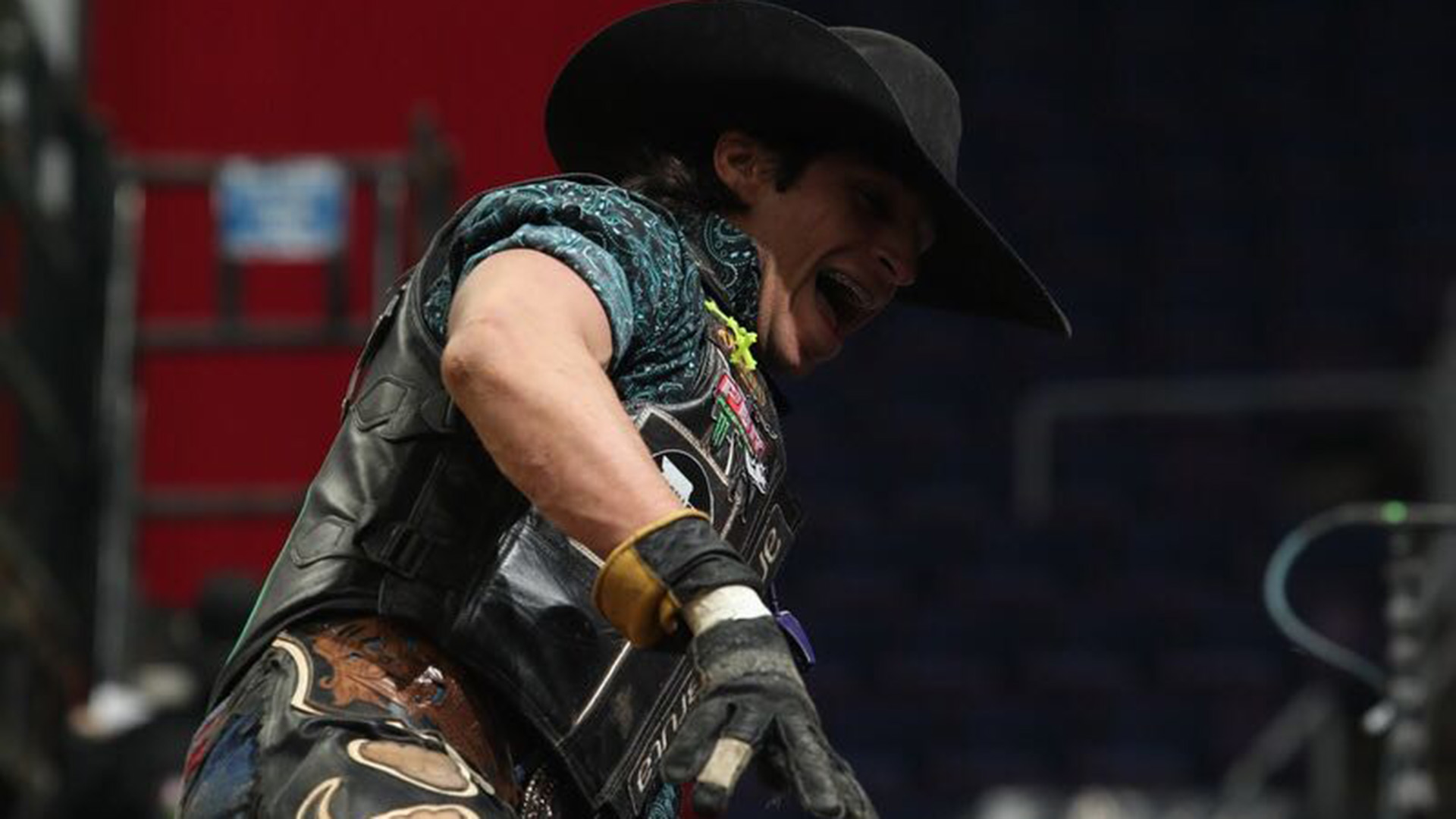 ST. LOUIS – Junio Quaresima can still precisely remember his long days in the Brazilian heat. He daydreamed about what life could be as the rodeo fairgrounds in his hometown of Meridiano, Brazil, lay just beyond the soccer field on which he was standing, dripping in sweat.
The 16-year-old was an aspiring soccer player, and he was even in the process of attempting to try out with the U20 team for the professional Mirassol squad in Sao Paulo.
Instead, Quaresima was enthralled by the noise and commotion of a group of bull riders that were inside the fairgrounds bucking some bulls.
Quaresima had to get up close and see what was going on, so he snuck off toward the bucking chutes at the end of his soccer practice.
A bullfighter saw Quaresima looking on, and eventually offered the teenager a chance to get on a young, smaller bull.
It was Quaresima's first bull after spending years watching videos of three-time World Champion Adriano Moraes and current PBR translator and seven-time PBR World Finalist Paulo Crimber.
That one ride inside the fairgrounds had Quaresima hooked, and it was not too long until he was passing on a second tryout with Mirassol and pursuing a full time career in bull riding.
"I never had the opportunity, but I knew in my heart I was going to be a bull rider," Quaresima said with Crimber translating on Friday night during the Mason Lowe Memorial. "When I had the opportunity, I stated riding. I always liked adrenaline sports, and was a little crazy, and that is why I got into it.
That soccer career quickly came to a rest.
"I kind of tried out for Mirassol and I passed, but that was in between the time I got on that bull and I already had bull riding in my blood," Quaresima said. "I didn't go for the second tryout and I gave up on soccer."
Almost 10 years after his decision to sneak off to the fairgrounds, Quaresima has been able to start celebrating that choice.
The 25-year-old earned the first premier series round win of his career Friday night when he tied with 2016 World Champion Cooper Davis for the Round 1 victory at the Mason Lowe Memorial.
Quaresima rode Sitting Bull for 86.25 points and 80 points toward the world standings, while Davis was successful aboard Mac's Barbeque.
"When I drew that bull, Luciano (de Castro) showed me video, and Emilio (Resende) had that bull in Oklahoma City," Quaresima said. "Emilio was starting a real good ride on him and then he jumped out and bucked him off. Luciano told me, 'This is the bull I needed to win the round.'
"It is a great bull. I was really in peace, focused and was ready to do it. I just came over and did my job and let God work through it. I was very happy about it."
Quaresima heads into Round 2 on Saturday night ranked 16th in the world standings.
He is slated to face Grand Theft (0-0, UTB) inside Enterprise Center.
Fans can watch the event on CBS Sports Network at 9 p.m. ET and RidePass at 7:45 p.m. ET.
St. Louis is Quaresima's third career UTB event and first of 2019. He finished 2018 – his first full-time run in the United States – ranked 59th in the world standings.
Quaresima's best Brazilian season came in 2017 when he finished fourth in the PBR Brazil standings. That was the year in which Jose Vitor Leme, another former soccer player, won the Brazilian Triple Crown (championship, PBR Brazil Finals and PBR Brazil Rookie of the Year) before taking home the PBR Rookie of the Year award and 2017 PBR World Finals event title.
Quaresima is now trying to join Leme, who rode Lonesome for 81 points Friday night, on the Unleash The Beast. He has gotten off to a fast start this year by converting on five of his eight ride attempts on the Pendleton Whisky Velocity Tour.
Last weekend, Quaresima went 2-for-2 for the victory at the Velocity Tour event in Edinburg, Texas.
Quaresima's round win in St. Louis has him one step closer to potentially his first UTB event win, and also a spot in the draw for next weekend's Iron Cowboy, presented by Ariat.
The PBR Major event heads to the historic STAPLES Center in downtown Los Angeles for the first time.
"It is hard to explain how big that can be," Quaresima said. "It is in God's hands. Even if it is another hard bull, it is in his hands if I am going to ride or not. If I win, it is something that would be huge."
Follow Justin Felisko on Twitter @jfelisko