Match of Champions belt buckle revealed
By : Darci Miller
June 13, 2018
The $40,000 buckle is a prize befitting a true champion. Fifteen riders will be competing for this special prize at Chad Berger's $100,000 Match of Champions in Bismark, North Dakota.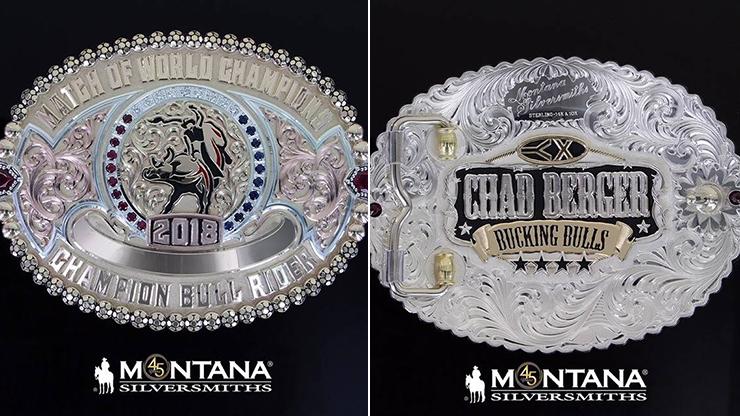 PUEBLO, Colo. – For weeks, Montana Silversmiths has been teasing the reveal of the buckle that will be awarded to the winner of Chad Berger's Match of Champions.
First came the video showing a brief look into the making-of process.
Then Berger gave another behind-the-scenes glimpse with several photos.
At long last, the final product was revealed on Tuesday evening. And it was worth the wait.
The winner of the Match of Champions won't just receive an unprecedented amount of wealth on a buckle: he'll also win a custom saddle, rifle, spurs, 500x American hat and up to $100,000 in cash.
It's a one-of-a-kind prize for a star-studded field! Tune in for all the action exclusively on RidePass beginning at 8:30 p.m. ET on June 16.